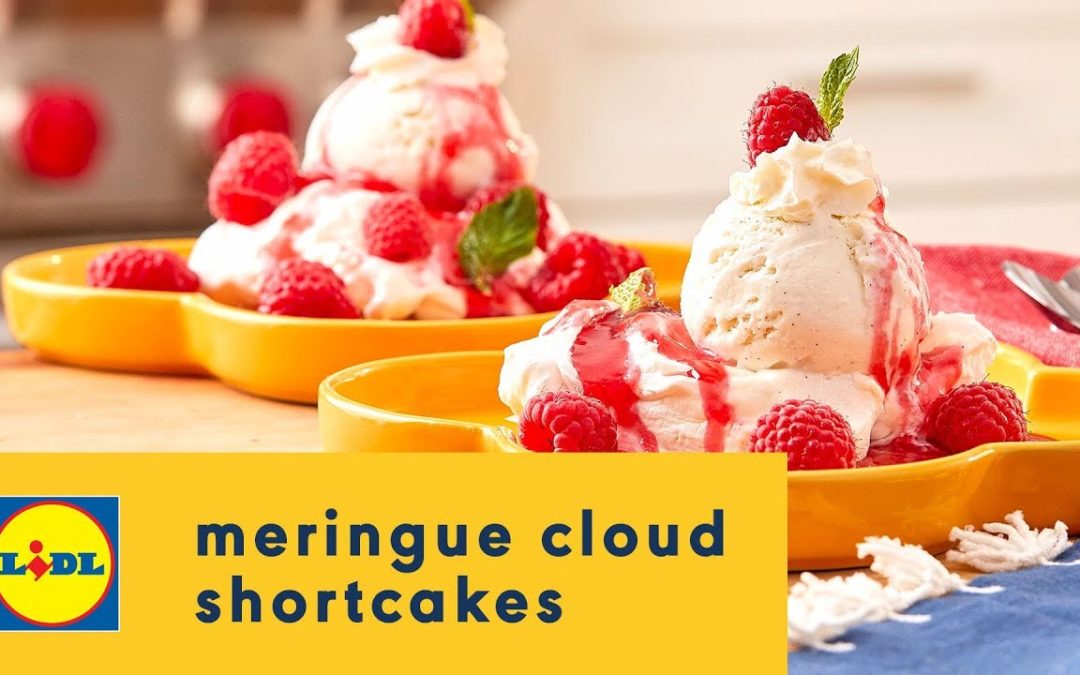 Hungry for a tasty twist? Try Lidl's meringue cloud shortcakes recipe for eight! Satisfy your sweet tooth with these melt-in-your-mouth delights. Once baked and cooled, top your crisp meringue with a scoop of creamy vanilla ice cream, luscious fresh raspberries and whipped cream. This delicious summer recipe is the perfect treat on a warm day! And what's even sweeter? You can get all the ingredients at really low prices!
Servings: 8
Total time: 2½ hours
Ingredients:
• 4 egg whites
• ½ cup granulated sugar
• 1 teaspoon vanilla extract
• 8 scoops vanilla ice cream
• 13-ounce can extra creamy whipped cream
• 2 – 6-ounce packages fresh raspberries
• ¼ teaspoon salt
• ¼ teaspoon cream of tartar"
Find the full recipe at https://www.lidl.com/recipes?category=1K9rdIfim9LlfJZTEIHc7u
https://www.facebook.com/lidlus/
https://www.instagram.com/lidlus/
High quality. Low prices. Are you ready to #rethinkgrocery? 🛒 🥕 🧀 🍓 🥖 🍖
Hassle-free shopping that gets you in-and-out. A product assortment and store layout that's refreshingly simple, yet full of surprises to discover at every visit. Lidl is not your cookie-cutter grocery store. We're revolutionizing grocery shopping. We have a less-complicated process that allows us to simply deliver low prices, high quality and the best shopping experience for our customers.
Click here to view our Privacy Policy and here for our Website and Mobile App Terms of Use: https://www.lidl.com/privacy-policy
If you prefer to contact us by phone, please call our toll free number from 8am-9pm Eastern Time 7 days a week: 1-844-747-5435
#LidlSummerRecipes #2019 #E18