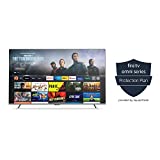 Amazon Fire TV 75″ Omni Series 4K UHD smart TV with Dolby Vision, hands-free with Alexa + 4-Year Protection Plan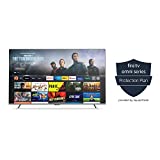 Price: $1,219.98
Color: Charcoal
Model: L4S3RE
Warranty: 12 months
Brand: Amazon
Features
This bundle includes an Amazon Fire TV 75″ Omni Series and 4-year Protection Plan.
Protection Plan covers product breakdowns during normal use, plus mechanical and electrical failures. Includes 24/7 support and 2-day replacements.
Your Protection Plan has no deductibles or shipping fees. Cancel anytime, full refund in the first 90 days.
Your Protection Plan will be delivered via e-mail within 24 hours.
Cinematic 4K entertainment – Get true-to-life picture quality and rich, brilliant colors with support for 4K Ultra HD, Dolby Vision, HDR 10, HLG, and Dolby Digital Plus, and control the TV hands-free with Alexa.
HDR like you've never seen – Dolby Vision brings spectacular color, contrast, clarity, and brightness to your screen.
Hands-free TV with Alexa – With built-in microphones, just ask to turn on the TV, and find, launch, and control content, so you can put down the remote.
New from $1,219.98 (1 offers)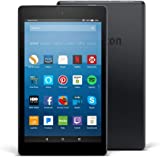 Fire HD 8 Tablet with Alexa, 8″ HD Display, 32 GB, Black (Previous Generation – 7th)-Used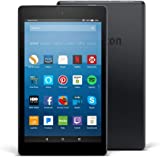 Price: $49.99
Color: BLACK
Model: W87CUN
Brand: Amazon
Features
Used Amazon Devices are fully functional pre-owned units that have been tested and verified by Amazon to meet specified used cosmetic criteria. Used Amazon Devices may be packaged in generic Amazon-branded boxes. This device is not accompanied by a manufacturer's warranty. This item is in Used condition and may have very minor to small cosmetic imperfections associated with regular use.
Vibrant 8″ HD display, a 1.3 GHz quad-core processor, 1.5 GB of RAM, and Dolby Audio.
16 or 32 GB of internal storage and a microSD slot for up to 256 GB of expandable storage
Just ask Alexa for quick access to the information and entertainment you want. Ask questions, play music, check your calendar, get the news, weather, and more.
New from $49.99 (1 offers)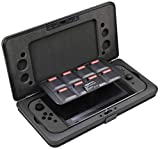 Amazon Basics Vault Case for Nintendo Switch, 10.5 x 5.4 x 1.8 inches, Black (Not compatible with Nintendo Switch OLED model)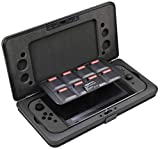 Price: $21.56 – save $3.40 (14%)!
Color: Black
Model: MW-SVC-001
Warranty: 1 Year Warranty
Brand: Amazon Basics
Features
Heavy-duty hard-shell case designed to protect your Nintendo Switch
Neatly stores 1 Switch with Joy-con controllers and 8 Switch game cartridges
Ideal for carrying, organizing, and protecting your Switch
Dual-layered material with molded outer shell for a sleek profile and optimal strength
Sleek black color; backed by an Amazon Basics limited 1-year warranty
Notes:Only works for Nintendo Switch regular model, not compatible with Nintendo Switch OLED model.
Used from $19.83 (3 offers)
New from $21.56 (1 offers)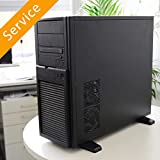 Desktop Tower Computer Setup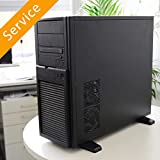 Price: $50.00
Color: White
Model: HS200
Warranty: 2 years
Brand: Amazon Business Services
Features
Unbox and install desktop and peripherals, performing OS setup, tune-ups and updates
System boot up and initial configuration of your desktop's settings to your preference
Set up of up to 5 customer hardware devices (Bluetooth mouse, printer, external hard drive, scanner, keyboard/mouse, docking station)
Install update and configure up to 5 customer supplied software applications (i.e. Microsoft Office, Outlook, Anti-Virus Software) or built in applications per customer request (i.e. internet browser)
Operational instruction and overview
Test of system once setup is complete
2 hour set up time
New from $50.00 (4 offers)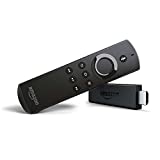 Fire TV Stick with Voice Remote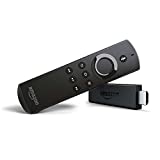 Price: $49.99
Color: BLACK
Model: W87CUN
Brand: Amazon
Features
Fire TV Stick, our best-selling streaming media stick, now comes with a voice remote. Find all your favorites just by speaking into the remote.
Now with Alexa, use your Fire TV Voice Remote to check local theater times, sports scores, the weather, play music, and more – just ask
Just plug into your HDTV and start streaming in minutes. The easiest way to enjoy over 4,000 channels, apps, and games including access to over 250,000 TV episodes and movies on Netflix, Amazon Video, HBO GO, Hulu, and more.
Cutting the cord? Watch the best of live TV on NBC News, NBA, and Sling TV, which includes ESPN, CNN, HGTV, AMC, A&E, Cartoon Network, and more.
A powerful streaming media stick with 4x the storage and 2x the memory of Chromecast plus a dual-core processor, 1 GB of memory, and ASAP so the Amazon movies and shows you like start instantly
Never miss out. Bring Fire TV Stick with you to watch your favorites away from home, even in hotels and dorm rooms.
Amazon Prime members get unlimited access to Amazon Video, including original programming like Transparent, plus over 1 million songs with Prime Music. Now get a subscription to apps like Showtime and STARZ to watch TV episodes, movies, and sports, without cable.
New from $49.99 (1 offers)
Used from $24.44 (1 offers)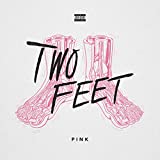 Pink [Explicit]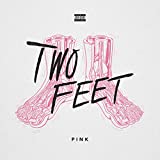 Price: $9.49
Color: BLACK
Model: CLP8
Warranty: 2 year
Brand: Synology
Features
Synology NAS/NVR comes with default licenses that allow you to set up and manage surveillance devices. The number of default licenses may differ. You only need to purchase extra licenses when your deployment requires more licenses than the default ones listed below: Synology NAS: 2 default licenses. Network Video Recorder: 4 default licenses. Deep Learning NVR: 8 default licenses
Synology also provides three options for additional purchased licenses: 1, 4 or 8 Surveillance Device License Packs; each comes with a single license key, allowing you to activate 1, 4 or 8 surveillance devices at a time.
To find out the maximum number of surveillance devices supported on each Synology NAS/NVR, please refer to the specifications of each model.
Purchased licenses can be migrated, while default license keys cannot.
Under most circumstances, each IP camera, I/O module, IP speaker, intercom, and access controller will only require one license, while each transaction device will require two licenses. However, multi-lens cameras and video servers for analog cameras may require additional licenses. For more details about supported cameras and surveillance devices, please refer to the Camera Support List and Surveillance Device Support List at Synology website.
New from $9.49 (1 offers)