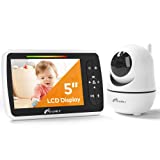 iFamily Baby Monitor with Camera and Audio – 5 inch Video Baby Monitor with Remote Pan/Tilt, VOX Mode, Night Vision, Two-Way Talk, Feeding Reminder, Temperature, Build in Lullabies, Long Range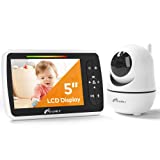 Price: $49.99 – save $30.00 (38%)!
Color: 1 camera
Model: SM653
Warranty: 1 year manufacturer
Brand: iFamily
Features
5″ Large Display& Full Room View:iFamily baby monitor with camera and audio is equipped with 5 inch large colorful display, shows you a clear image/video of your sweetheart, you will not miss the moment of your baby's growth. The baby monitor camera view can be rotated 355° horizontally and 115° vertically, ensuring that you can monitor the entire baby room.Works with digital zoom for further zooming performance. This video baby monitor is an investment that grows with your family.
Never Miss a Moment:Compare with other baby monitor, we upgraded the battery capacity with 3000mAh. With up to 12 hours of video streaming on a single charge.It works continuously for 24 hours in VOX mode.Understand that your rest is as important as your baby's, the monitor's screen can be turn off and the sound be muted to let you the silence needed and to save power. You will have more private time to focus on what you love, such as doing yoga, watching TV, brings you a lot of fun.
Two Way Talk Baby Monitor:Talk to your baby over the 2 way baby monitor and hear he/she talk back to you. Comfort him when he cries, sing to her, mimic her voice and more! The heavy-duty speakers and microphones on our infant monitor will NEVER let you down! Pacify, sing sweet lullabies and create the best environment for your baby to sleep and relax. Room temperature is displayed on the parent unit, so you can be sure your baby isn't too hot or too cold.
Infared Night Vision: Equipped with infrared lights and a sensor, ifamily video baby monitor a automatically turns into black-white night vision when it detects low light. I know you miss your baby all the time, iFamily baby monitor with camera and night vision helps you to see your sweet baby at night. Multiple cameras can be added to the baby camera, which helps you monitor your babies, the elders , or pets in different rooms.
Secure Connect: Using the latest 2.4GHZ FHSS wireless technology( no WiFi required), this baby monitor keeps the privacy of your baby protected from hackers. Unlike IP cameras that can be accessed via the Internet. Not restricted by wifi so it's PERFECT FOR TRAVEL, HOLIDAYS or places where you don't have network access. 960ft long-range signal coverage, allows you to happily cook downstairs, enjoy the sun by the pool. iFamily smart baby monitor is undoubtedly the best gift for new parents.
Used from $49.49 (1 offers)
New from $49.99 (2 offers)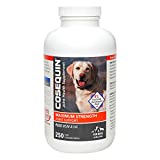 Nutramax Cosequin Maximum Strength Joint Health Supplement for Dogs – With Glucosamine, Chondroitin, MSM, and Hyaluronic Acid, 250 Chewable Tablets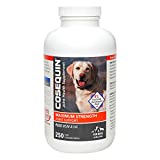 Price: $59.99
Color: Brown
Model: CHEWMX250-MSMHA
Brand: Nutramax Laboratories
Features
Joint Health Support for Dogs: Cosequin, the #1 veterinarian recommended retail joint health supplement brand, contains glucosamine hydrochloride, sodium chondroitin sulfate, and methylsulfonylmethane (MSM) that helps support healthy cartilage
Hyaluronic Acid (HA): Each chewable tablet contains HA, a major component of synovial fluid, the substance that lubricates and helps to keep joints moving fluidly
Manufactured in the United States with Globally Sourced Ingredients: Cosequin is a high-quality, dog joint supplement
From the #1 Veterinarian Recommended Supplement Company*: Nutramax Laboratories Veterinary Sciences has been a leader in pet health for over 30 years, and provides supplements to support joint health, digestive health, and overall wellness
Backed by Science: Nutramax Laboratories Veterinary Sciences supplements are veterinarian formulated with high-quality ingredients to ensure your pet is receiving a safe supplement
New from $59.99 (1 offers)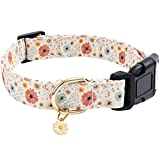 Faygarsle Cotton Designer Dogs Collar Cute Flower Dog Collars for Girl Female Small Medium Large Dogs with Flower Charms S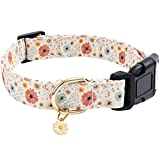 Price: $8.99 ($8.99 / Count) – save $1.00 (10%)!
Color: Beige
Brand: Faygarsle
Features
[Comfortable material]: The cute collars for dog, Made of double-layered cotton, They are breathable , comfortable and safe. The cotton material does not wear out as easily as the nylon material, and the pattern lasts longer.
[Quick release dog collar] : buckle and gold D-ring, easy to put on and take off, soft, We have puppy collar sizes and adult dog collar sizes. The adjustment dog collar range is sufficient, allowing your dog to still use it as it grows.
[Dog Collar Personalized] : Our dog collars are designed by ourselves and made independently. The dog collars are printed with flower. This collar will make your cat look gentle and cute. Not the styles that can be seen everywhere on the market, which can make your pet more unique. Designer dog collars make a great gift for your dog, make it be the focus among the crowd.
[Suitable Size Dog Collar]: For specific dimensions, please refer to the dimension table. please use a soft ruler measuring and make sure to leave only two fingers between the collar and the dog's neck for the perfect fit.
[Fashionable dog collar]: If the product is damaged in transit, broken, please contact us promptly. We will solve your problem promptly.
New from $8.99 ($8.99 / Count) (1 offers)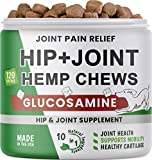 Hemp Dog Treats for Joints Health – Natural Joint Pain Relief – Glucosamine + Canine Hemp Hip and Joint Supplement w/MSM + Chondroitin + Hemp Oil + Omega 3 + Turmeric + Calcium – 120 Bacon Chews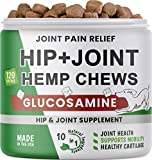 Price: $24.91 ($0.21 / Count) – save $9.09 (27%)!
Color: green
Model: PS3HHH
Warranty: PetNC Natural Care is manufactured and packaged using current Good Manufacturing Practices To safeguard pet health and well-being, all 21st Century Animal HealthCare nutritional products are manufactured and packaged under strict laboratory procedures and current Good Manufacturing Practices (cGMP) to ensure the highest purity, freshness and label potency. All of our products are made with cutting edge formulations.
Brand: Pawsential
Features
Advanced Hemp Joint Support: Our dog glucosamine joint supplement infused with hemp oil is formulated to provide comprehensive joint support for pets, helping to ease pain and discomfort from arthritis and hip dysplasia.
Natural Nutrient Boost: Packed with essential vitamins, minerals, and nutrients, our daily bites are natural and effective way to promote joint health and strength. With MSM, Chondroitin, Turmeric and Calcium, formula helps to rejuvenate cartilage, strengthen bones, and improve energy and vitality.
Extra Benefits for Senior Dogs: chewable treatment helps alleviate joint pain and stiffness associated with aging. It is safe and effective way to promote mobility, flexibility, and overall wellness in adult and older pup.
Small, Easy-to-Take Chews to make everyone's lives easier. Coming in 2.5g portion instead of the usual 4g, they're great for all breed, from large lab to smallest yorkies. Naturally bacon flavored for the pickiest eaters. No hassle with pills or capsules.
Locally Made the U.S.! Our promise to you is to never use synthetic ingredients. No corn, soy, wheat, artificial preservatives, GMO's, artificial fillers, colors or flavors will ever come near our chewables! It's the Pawsential way.
New from $24.91 ($0.21 / Count) (1 offers)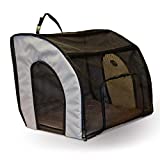 K&H Pet Products Travel Safety Carrier for Pets, Dog Crate For Car Gray/Black Large 29.5 X 22 X 25.5 Inches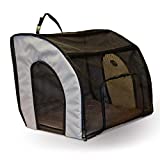 Price: $102.95
Color: Gray/Black
Model: 100213303
Warranty: One year limited manufacturer warranty
Brand: K&H PET PRODUCTS
Features
TRAVEL SAFETY CARRIER: Pet carrier provides a comfortable, safe and secure location for your pet to ride, includes a washable comfort pad and mesh windows to allow your pet to view out
SAFETY FIRST: Straps loop around headrest and straps for any car seat belt to securely tethers to carrier safely in the back seat with any seat belt
EASY ACCESS: Exits on both sides and front provide easy access and allow installation on either side of the backseat
QUICK INSTALLATION: Quick to install and uninstall and folds flat for easy storage
BRAND YOU TRUST: Designed by K&H with OVER 20 years of experience in creating innovative, quality products
DIMENSIONS: Large measures 29.5 X 22 X 25.5 Inches and holds 40 Pounds
Used from $73.03 (6 offers)
New from $102.95 (7 offers)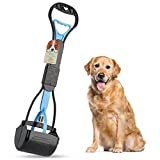 PPOGOO Non-Breakable Pooper Scooper for Large Medium Small Dogs with 24.3inch Long Handle High Strength Material Durable Spring, Easy Grass and Gravel Pick Up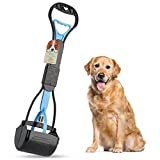 Price: $19.95 ($19.95 / Count) – save $2.04 (9%)!
Color: blue
Model: 70067
Warranty: 30 Days
Brand: PPOGOO
Features
【Sturdy & Durable & Lightweight】This item is made of special high-quality ABS, and special production process, ensures its NOT easy to break, Sturdy and Durable. But it is very Lightweight, non-stick and easy to rinse.
【Easy to Use & One Step】Only need to take ONE step to use our pooper scooper. Just sliding down the lock for quick and easy to use. Unlock and fold in half for very convenient to carry and storage. You won't worry about complicated assembly like other tools. Folding and portable design ensures that you are very convenient to carry and use.
【Ergonomic Comfortable Design】One-handed operation, Easy-pull handle and two durable Stainless steel spring guarantee your effortless scooping action. 24.3inch length long handle ensures that most people don't have to bend down to clean up easily, keeps you away from all the messes and stink, no need to touch dirty things with your hand.
【Strong Claws & Easy Clean】 Strong bucket close up tight, with suitable distance of strong serrated teeth, Easy to Pick up waste from grass, concrete, gravel, dirt water, and variety of surfaces. Large-capacity for large dogs, medium dogs and small dogs, cat and other pets. Non-stick plastic bucket and sleek design ensures very easy to rinse. Clean up the backyard, pick up fruits and other items.
【100% SATISFACTION SERVICE】: We guarantee free replacement within one year if it is not considered damaged. We have a 100% satisfaction guarantee and money back. If you are not satisfied with our products, please let us know as soon as possible.
New from $19.95 ($19.95 / Count) (1 offers)