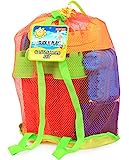 Click N' Play Toddler Beach Toys for Kids 3-10 – 13 Piece Sand Toys Including Sand Bucket, Watering Can, Rake, Shovel, 9 Sand Molds, and Mesh Beach Toy Bag – Beach Sandbox Toys for Toddlers & Kids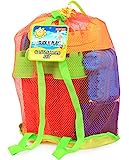 Price: $10.99
Color: Multicolor
Model: CNP2609
Warranty: No Warranty
Brand: Click N' Play
Features
FUN FOR TODDLERS & CHILDREN – Kids 3-10 years old will love the Click N' Play colorful 13-piece kids beach toy set! Our beach toys are great for a creative day at the beach or can be used in sandboxes.
SAFE & HIGH QUALITY – Our sand toys are made with your child in mind and are made from non-toxic, BPA-free plastic.
13-PIECE SET – This set of toddler beach toys includes 1 bucket, 1 shovel, 1 rake, 5 sand castle molds, 4 sea creature molds, 1 watering pot, and 1 mesh storage backpack so that you can easily carry all the pieces with you. Approximate box dimensions – 4.7″ x 8″ X 11″
CREATIVE LEARNING – The Click N' Play kids sand castle toys set includes fun molds that will encourage creative play. The beach toy set includes molds for a seahorse, crab, fish, lobster, and 5 castle molds.
GREAT GIFT IDEA – Kids of all ages will love receiving this sand castle beach toys set for Easter, birthdays, holidays, vacations, and more!
New from $10.99 (2 offers)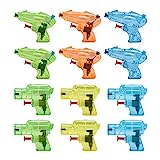 12 Packs Water Gun for Kids Squirt Toys Outdoor Beach Swimming Pool Game Summer Party Favor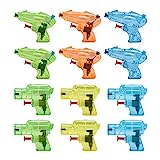 Price: $8.99
Color: Blue,green,red
Brand: CleverZone
Features
SUPER VALUE:Each pack comes in 12 pcs mini water guns.and mixed colors including green,yellow, red, blue, and organge.
GREAT QUALITY:This water guns is Made with Safty Material. Meet US Toy Standard.
EASY USE:Simply remove the cap from the top of the water squirter then fill up with water,kids can finish by himself.
MINI SIZE:The size is about 2". Perfect for children's small hands and very safe not to hurt your little kids.kids can put it in a pocket then take to outside.
ENJOY SUMMER:It Is Perfect Summer Water Fight and Family Fun Swimming Pool ,Beach,summer party and Outdoor Activity Toys.
New from $8.99 (1 offers)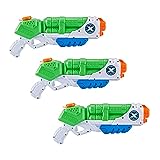 X-Shot Water Warefare Typhoon Water Blaster (3 Pack) by ZURU, Watergun for Summer, XShot Water Toys, Squirt Gun Soaker, Pump Action Water Toy for Children, Boys, Teen, Men (3 Blasters)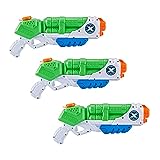 Price: $13.49 – save $3.50 (21%)!
Color: Aqua
Model: 118101
Brand: XShot
Features
TYPHOON THUNDER: X-Shot Water's powerful Typhoon Thunder blast water from up to 30 feet / 9 meters! Leaving your opponents drenched from a distance, to help you win the water fight!
WATER CAPACITY: Our Typhoon Thunder can hold a lot of water in the tank! 550 ml / 19 fl. Oz of water can fit inside the blaster, leaving you more time to play and less time to re-fill!
PUMP ACTION: The X-Shot Water Blaster arsenal has arrived for extreme aqua action with pump action technique.
PACKAGE INCLUDES: 1x X-Shot Water Warfare Typhoon Thunder Water Blaster
X-SHOT PROMISE: Our mission is to deliver value to our fans worldwide. Our 'UP YOUR GAME' promise is to provide a combination of design excellence, market leading quality and unbeatable prices.
Used from $13.36 (1 offers)
New from $13.49 (1 offers)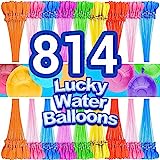 Water Balloons Self Sealing Easy Quick Fill, Splash Water Balls Summer Fun Outdoor Toys for Kids Ages 3+, Water Games for Boys Girls Outside Play, Backyard Swimming Pool Party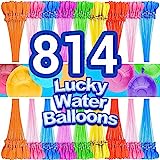 Price: $29.99
Color: Colorfull
Model: 56540
Warranty: No Warranty
Brand: M MITLINK
Features
[RAPID FILL] Water balloons biodegradable quick fill expand with water rapidly, filling multiple water balloons simultaneously. Biodegradable water balloons are environmentally friendly green toys and make excellent outdoor toys for kids ages 8-12. These magic balloons make the most fun kids outdoor water toys you'll find for Summer fun!
[WATER FUN] Our water balloons make for great outdoor backyard games for tons of water fun, water activities for kids outside or water balloons for kids water fights! Parents, feel free to get in on the action and let your little ones experience the extreme fun with these water toys for backyard water battles for super fun kids water play! Add these to your backyard water toys and watch your family bond like never before!
[GREAT GIFT] Our water ballons kids rapid fill bulk design is excellent for Easter basket stuffers, and any outdoor games as well as yard games. These are also great swimming pool & outdoor water toys and can be integrated as part of any type of outdoor water play. Surely these are the best outdoor water games for kids!
[MULTIPLE COLORS] This bunch of balloons water balloons bulk pack comes in multiple vibrant colors and are super fun kids water toys for the backyard and highest quality water baloons designed for safety and fun! Each water balloon color gives you the ability to create multiple water games for kids by creating multiple different teams.
[BULK PACK] We've combined 22 packs of 37 (total 814) water balloons to give you the best bang for your buck! For large water parties, you don't want to run out of these traditional methods of water attack! These traditional backyard water toys have been innovated on to make your work easier, as you will be able to rapid fill these water fight toys bulk style by simply connecting each 37 balloon pack to the water faucet for filling up multiple balloons simultaneously.
New from $29.99 (1 offers)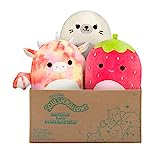 Squishmallows Official Kellytoy 8″ Plush Mystery Pack – Styles Will Vary in Surprise Box That Includes Three 8″ Plush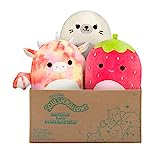 Price: $22.99
Color: Multi
Model: SQ20-008-MYS
Brand: Squishmallows
Features
SQUAD UP: Grow your Squishmallows Squad with this 8-inch mystery box 3 pack
SNUGGLE, SQUEEZE, AND PLAY: Bring these adorable plush on long car rides, airplanes, movie marathons and more. They come in a box.
MYSTERY: This mystery plush box will contain ANY three 8 inch Squishmallow styles chosen at random
ULTRA-SOFT Authentic Squishmallows plush are made with soft, high-quality materials
ORIGINAL: These are the Original Squishmallows from Kelly Toys; always look for the Original Squishmallows logo
Used from $18.16 (4 offers)
New from $22.99 (7 offers)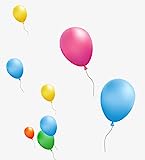 592 PC Colorful Water Balloons Instant Balloons Easy Quick Fill Balloons Splash Fun for Kids Girls Boys Balloons Set Party Gamesd(Colorful1 2 3)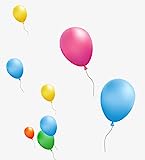 Price: $12.99
Color: Tropical
Model: 56540
Warranty: No Warranty
Brand: Generic
Features
QUICK-FILL: Unleash fun with speed & ease this summer with water Balloons; Fill & Tie 100 Water Balloons in 60 Seconds. Simply attach the stem to a hose, fill them big & shake to make hundreds of Water Balloons in seconds. Yup, it really is that easy
NO MORE TYING: These innovative Water Balloons Self-Seal, leaving you more time to play! Fill your water balloon battles with a spark of color with the brightest, most vibrant water balloons ever!
SUSTAINABILITY: Water Balloons stems and caps are now made from certified and traceable, recycled plastic. The balloon pieces are made from 'natural rubber', a material derived from plants! Join us in unleashing a more sustainable summer.
PACKAGE INCLUDES: 16 x Bunches (592 Mixed Colors Water Balloons!)
PROMISE: Unleash Summer Fun with the speed and ease; Fill and Tie 100 water balloons in 60 seconds! Enjoy the ultimate water balloon fight with your friends, family, rivals, and teammates this summer!
New from $12.99 (1 offers)