About Rakuten
Rakuten is a cashback site that allows you to make a portion of money back on every online purchase you make when you visit websites through the Rakuten link. Online stores pay Rakuten a commission for sending out customers their way, and Rakuten shares that commission with you.
It's so simple– you shop at your preferred shops (over 5000 to select from), you accumulate money back in your account, and you earn money through a check or PayPal once a quarter. You do not need to do anything differently with your online purchases besides make certain you're going to online shops through the Rakuten link. It doesn't take long for your cash to begin amounting to a nice payout. Be sure to check out to the end of this post to discover a $10 welcome gift for new Rakuten users.
You can likewise utilize Rakuten to make money back on overhead, such as office supplies and travel costs. Paul uses Rakuten to schedule our hotels and flights on websites like Travelocity and Priceline, and the percentage discount rate for our travel can build up quickly.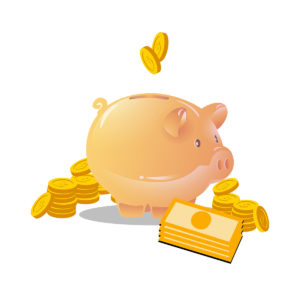 We likewise use Rakuten for our personal online shopping as well, whether we're searching for household items or presents for various celebrations. This time of year (Q4) is when Rakuten can be golden– all your holiday presents and Black Friday purchases can be earning you cashback!
Rakuten is pretty simple to use– just go to the Rakuten website, look for the store where you want to shop, then click their link to begin shopping. The process ends up being even easier if you utilize the Rakuten Chrome extension or Safari button. With one click of the extension, you can trigger Rakuten on your purchase directly from an online store, without having to browse to the Rakuten site.
When you have triggered the Rakuten extension and you're preparing to finish your purchase, Rakuten will provide you a notification if there are coupon codes available for that online shop. You can save even more money while Rakuten's assist you with coupon codes!
Throughout specific times of the year, shops will use an even higher percentage off for Rakuten customers, as a way to encourage shopping on their website. You should be on the lookout for percentages as high as 25% cashback around Black Friday, Cyber Monday, and sometimes they both double and triple cashback on other big online shopping days.
There truly is no good reason not to register with Rakuten and start earning money back now. The cashback process actually works and is so simple. My Husband & I like earning money back from Rakuten and saving it to go towards our vacations or house repairs. In 2018 we utilized Rakuten to go to our preferred vacation spot in Oklahoma. In 2019 we used our Rakuten money to help spend for our brand-new fence.
Are you currently using Rakuten? If not, you should register today! Do not let any more shopping get by you without starting to make money back. As a welcome to the program, Rakuten is offering a $10 present if you register through this link.   That's free cash on top of free cash, and you can't beat that.
Get your free $10.00 today!
Are you using Rakuten? Share with us in the comments below how much you have saved! Check out ourblog for more great tips & deals on saving money!