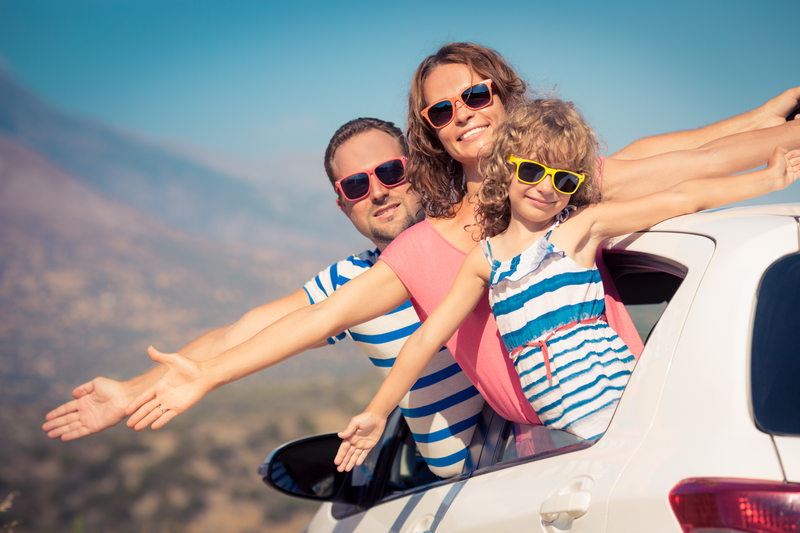 Taking your family on vacation takes a lot of planning and may be hard on your budget. However, by planning to go in the off-season and figuring out the cheapest mode of transport, you can plan a trip that's both fun and frugal.
Time It Carefully
A trip to a national park can be both fun and thrifty, but you'll need to schedule it carefully to avoid sharing your vacation time with everyone else's vacation times. Additionally, many people want to avoid weather extremes. For example, a trip to Yellowstone may be private in the winter months, but you will be facing snow and hazardous driving conditions. If you need to travel when the kids are out of school, you'll find lower rates on rental spaces if you avoid summer holidays such as July 4th.
Rent Smart
How will you get to your destination? Renting a car or van is a thrifty way to travel with many kids, but not all rentals are family friendly. Some rental companies, such as RV rental companies, won't rent to you if you're under 25 years old. When setting up your budget for travel and affordable family fun, be sure to check any age restrictions to get your rental vehicle scheduled. If you're young there will be a surcharge to rent a vehicle, while or you may not be able to rent at all depending on the state.
Put Your Club Memberships to Work
If you've got a Costco or Sam's Club card, you can get competitive car rental quotes from either of these entities while saving money on bulk purchases. If you want to fly, check out credit cards from Delta and American Airlines. If you have a large purchase to make with money in the bank, you can capitalize on bonus credit card miles, pay off the card and use the miles. Be sure to study the fine print on miles blackouts or limitations. Some mile bonus plans only require a one-way trip, so if you want to rent a car when you reach your destination for a return trip, you can get the best of both worlds. 
Family travel is always memorable and a great way to spend both quantity and quality time with your family. Can you invite another adult along on your family trip to help defray costs and control kids? Having another adult on board gives you another driver as well as more company.
Looking to save more money every day? Check out our coupon stash here!