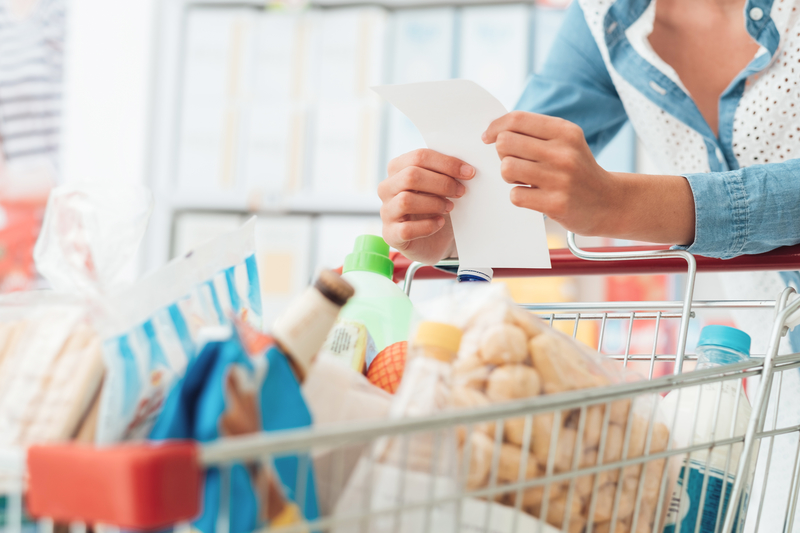 Managing your grocery budget can be a challenge, but with some smart strategies, you can reduce your spending and save money. We will discuss tips for bringing your grocery bill down and making the most of your budget.
Buy What's on Sale
One of the most effective ways to save money on groceries is to buy items that are on sale. Pay attention to weekly flyers and promotions from your local grocery stores. Plan your meals around the items that are discounted, and stock up on non-perishable items when they are on sale. Additionally, using coupons can further lower your grocery spending. Look for coupons in newspapers, online coupon websites, or store loyalty programs. By combining sale items with coupons, you can maximize your savings and significantly reduce your grocery bill.
Stop Buying Junk Food
A significant portion of the grocery budget often goes toward purchasing junk food. Not only are these items typically more expensive, but they also contribute to unhealthy eating habits. By cutting back on junk food, you can save money and improve your family's overall nutrition. Instead, focus on purchasing whole foods such as fruits, vegetables, grains, and lean proteins. These options tend to be more affordable, provide better nutritional value, and can be used to create a variety of healthy and delicious meals. It's also worth noting that soda offers no nutritional value and actively harms your children's teeth, so opting for healthier drink options can contribute to long-term dental health.
Shop at a Low-Cost Grocery Store
Consider shopping at low-cost grocery stores to bring down your grocery bill. These stores often offer lower prices on everyday items compared to larger chain supermarkets. While they may have a smaller selection, they can still provide quality products at a fraction of the cost. Some low-cost grocery stores even carry organic and specialty items at affordable prices. By exploring different grocery options and comparing prices, you can find the best deals and save money on your regular purchases.
Incorporating these tips into your grocery shopping routine can make a significant difference in your budget. Buying items that are on sale and using coupons helps you take advantage of discounts and promotions. By reducing or eliminating junk food from your shopping list, you not only save money but also improve your family's overall health. Finally, exploring low-cost grocery stores can provide budget-friendly options without compromising on quality.
Bringing down your grocery bill is possible with a few simple strategies. Buying sale items and utilizing coupons allows you to take advantage of discounts and maximize your savings. Eliminating or reducing junk food purchases not only saves money but also promotes healthier eating habits. Exploring low-cost grocery stores can provide affordable options without sacrificing quality. By implementing these tips, you can make the most of your grocery budget, save money, and still enjoy nutritious and delicious meals for you and your family.
Did you enjoy reading this article? Here's more to read: Sunny Health & Fitness Mini Stepper with Resistance Bands, Black